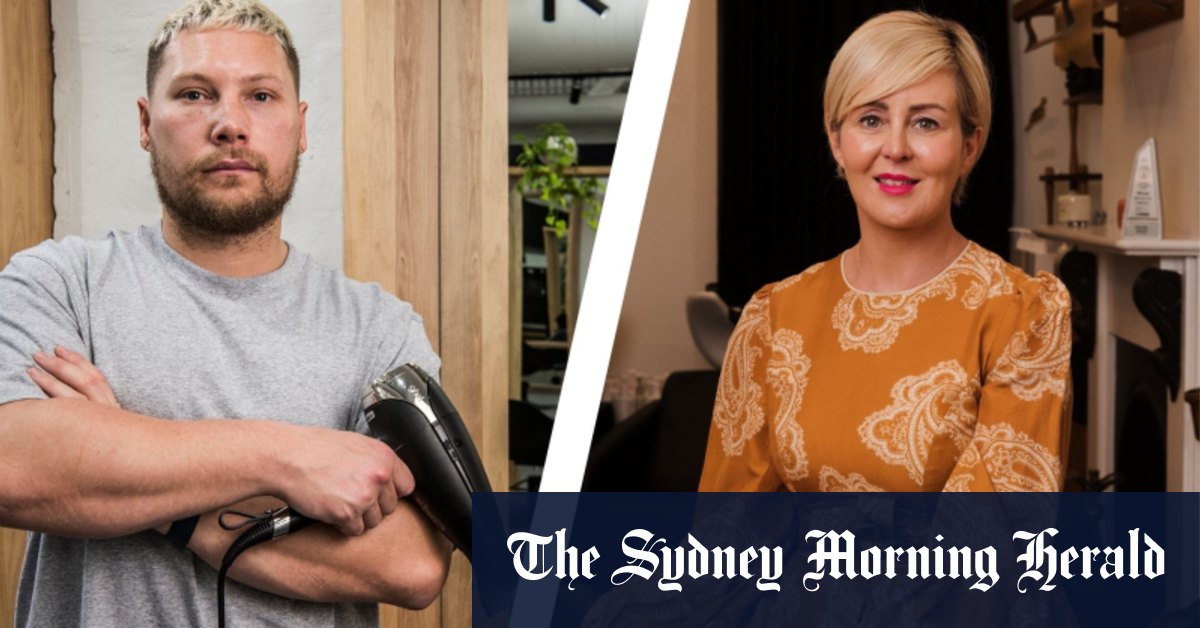 Why hairdressers want you to avoid talking about COVID in the chair
"I think a lot of us suffer from COVID-related fatigue, so I want my living rooms to be a safe space where people can relax, get away from it all and enjoy a few hours of indulgence," he said. he declares.
"My staff are not bouncers and lack the skills to defuse potentially volatile situations that may arise when applying this rule.
Hairdressers will be licensed to provide services to vaccinated clients starting Oct. 11, when more than 70 percent of the state's adult population will be fully vaccinated.
Sandy Chong, chief executive of the Australian Hairdressing Council, said listening to conversations about the pandemic all day long could be damaging to the mental health of hairdressers.
"We understand that many customers would like to share their experiences, but few conversations will be positive," she said. "Having a listening ear is a relief for some, but the bearer of endless negativity can weaken a stylist's sanity at the end of the day and the week."
Renya Xydis, founder of Valonz and Salon X in Paddington, said she had tried to create a "COVID conversation-free zone" in her living rooms.
"A seasoned hairstylist can keep clients' conversations away from talking endlessly about COVID," she said. "It's the young hairdressers that I fear because they just want to please everyone, and they don't have the skills to hijack the client's conversations.
"Continually hearing about COVID from every customer takes a heavy toll on them, to the point of boredom and exhaustion. "
Workers in Ms. Xydis' salons will be encouraged to avoid discussing the status of vaccines and blockages "and to be transparent, they actually don't want to talk about it," she said. "Haven't we all heard enough from the media? "
In contrast, Daniel Walton, spokesperson for Hair Stylists Australia and national secretary for the Australian Workers Union, said the campaign was "maybe well intentioned" but didn't really make sense.
Loading
"People love to talk to their hairdressers about what's going on in their lives, and it's clear that COVID is the most important thing happening in most people's lives right now," he said. declared.
"Hairdressers have always been de facto therapists and this role is only intensifying."
Mr Walton said state governments need to introduce new laws to ensure that anyone who has abused a barber over COVID, or anything else, faces stiff penalties.