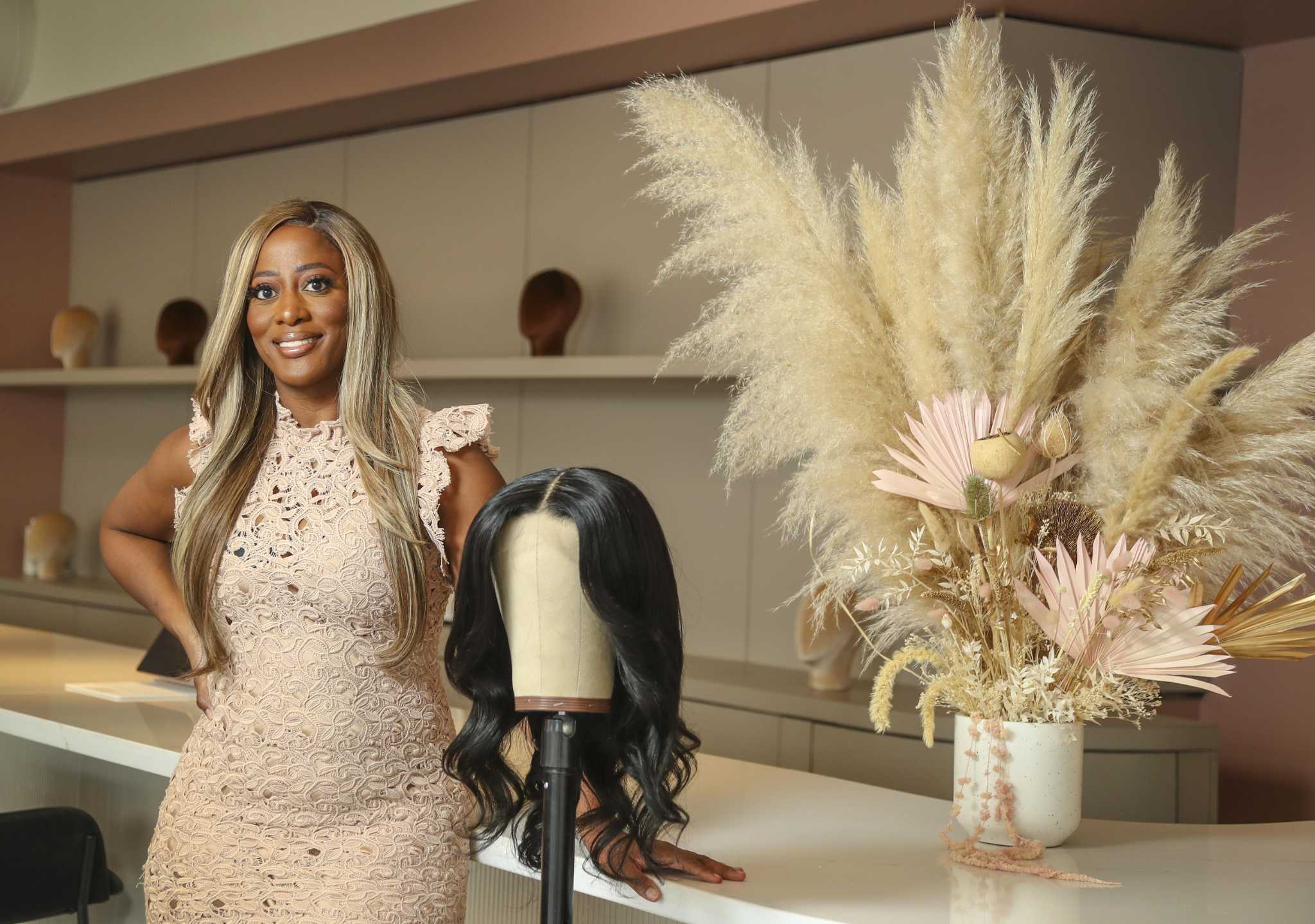 Third Ward native with celebrity clients brings high-tech hair company to Houston
Britney Winters is ready to welcome visitors to her Upgrade Boutique showroom on Almeda, just a few miles from her childhood home in Third Ward. Its luxe showroom is decked out with plush pink sofas, dramatic lighting and enough space for stylists to set up shop with their own clientele.
It's a dream come true. It's also part of his plan to disrupt the hair industry.