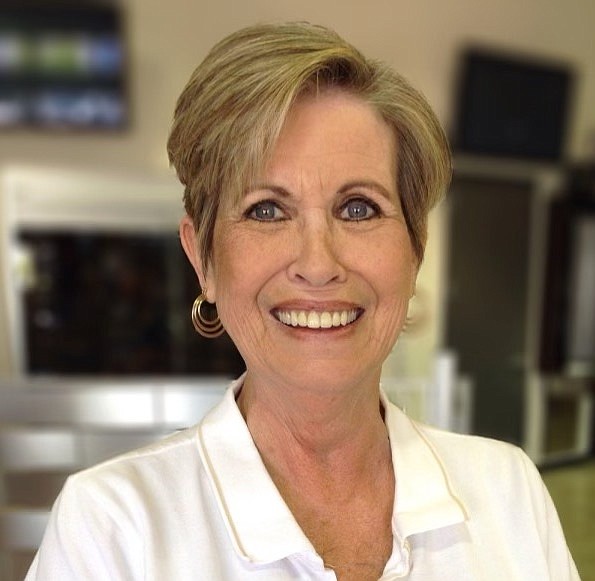 Pam Deany, 75, of Hot Springs, Ark., died April 7, 2022.
She was born on November 15, 1946 in Kankakee, Illinois, to Ken and Mary (Fundy) Stewart.
Pam was predeceased by her parents and her husband, Richard Deany, as well as her brother, Carey.
Survivors include a daughter, Jill Wallace (Ronnie); son, Joe Bergman (Gina), grandchildren, Jake Bergman, Dylan Birge (Katarina), Hayley Tankersley (Luke); great-grandchildren, Kendall Birge, Tucker Birge, Axel Tankersley.
Pam was a woman with many hobbies. She loved games and challenges such as Crypto Quotes in everyday life, bingo or bridge with her friends, intense family game nights and she would never turn down a trip to Vegas! She was a lucky woman, but looking back now, we were the "lucky ones" to experience life with her.
Pam loved watching sports, whether it was her grandkids' elementary school games or a big Super Bowl game, she was there to cheer the loudest. She was a very loyal Chicago Bears fan, but she also cheered on every team that played against the Dallas Cowboys.
Pam has owned and operated a hair salon for over 30 years in Kankakee, Illinois. She married Richard Deany, then moved to Hot Springs, Ark., in 1996, where she became a Weight Watcher instructor, motivating many people to become healthier. Pam also worked as an accountant alongside her daughter, Jill, for a time.
Pam was married to Richard for 17 years. They have walked many miles together, spent many summers on the lake, and drunk many Miller Lites together. She also spent a lot of time with the Deany family, whom she loved dearly and who held a huge piece of Pam's heart.
On behalf of Pam's family, we would like to give special thanks to Belvedere Nursing Home. Thank you for showering heartfelt love and care for our beloved Mom/Mimi. We truly appreciate the impact you have had on her life and ours knowing she was cared for so well.
The family will have a funeral service at a later date.
Any donation can be made to the Alzheimer Association.
Online condolences at http://www.caruth-hale.com.