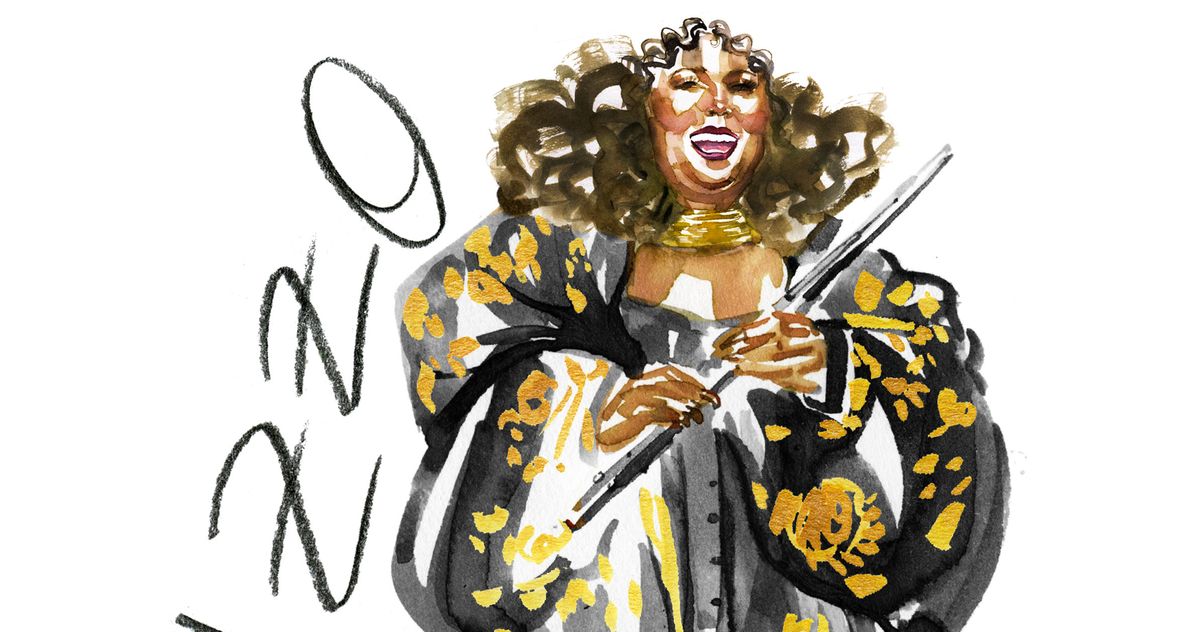 Our Met Gala favourites, illustrated
Illustration: Samantha Hahn
Last night's Met Gala proved once again that fashion and art go hand in hand. From custom dresses to elaborate hairstyles and makeup, some iconic moments have been captured forever and will influence the future of fashion. We picked four of our favorites to illustrate artist Samantha Hahn.
"I usually work in a tighter, more rendered style," Hahn told The Cut. "For the Met Gala, I did my 'live painting' style. For this, I put the brush directly to paper, renouncing any sketches, keeping both immediacy and economy of strokes I start with a light watercolor outline and then build up some darker sections once the underpainting is in. The final step is to use a thin brush or nib to add some fine details such as streaks of hair, beads on a dress, or even the swipe of a cat's eye," Hahn said of the process of illustrating these looks.
Illustration: Samantha Hahn
One of the best outfits of the night was that of Lizzo, who brought a golden flute to serenade attendees on the red carpet as she stepped into her Thom Browne look. Her coat was hand-embroidered, and she said vogue it took 22 hours to make. Even though we hadn't asked her, Hahn couldn't resist depicting her: "I just had to paint her with her flute and that real happy face. Her appearance was definitely a postmodern performance of art, fashion and music.
Other favorite looks include Billie Eilish in Gucci and Riz Ahmed, who said her look was a nod to the immigrants who helped make the Golden Age work. And, of course, Kim Kardashian, who wore Marilyn Monroe's "Happy Birthday, Mr. President" number.
Along with the finished illustrations, Hahn also shared the process of painting each look with us on Instagram. For an evening whose theme was old-fashioned glamour, it just seems to the right to see celebrity fashions in lush, romantic watercolor form.