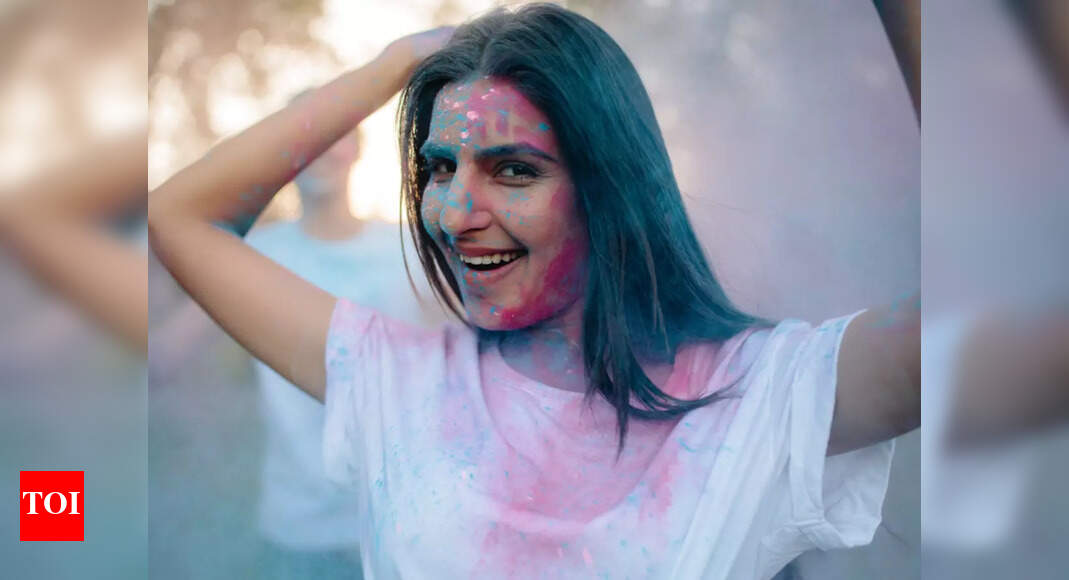 How to remove the color from your face post Holi
With Holi just around the corner, many of us can't wait to finally step out into the sun and splash those colors on our friends and family after a long time. But of course with Holi comes color, water balloons and more. The colors not only leave you with a colored tint on your face, but also tend to dry out your hair. Let's also not forget the extra tan you get when you're out in the sun!
Use Cold Water: Avoid hot water when washing colors. "Hot water will cause the colors to stick, making them even harder to remove. Also, avoid washing dry colors off your skin with water. "Washing dry colors will only spread them further. Instead, try to remove as much as possible with a cloth or your dry hands.Then take a bath in cold water.Use milk to massage your face.
After showering, use a lightweight yet nourishing moisturizer with antioxidant protection to calm skin. Ideal for sensitive or irritated skin that soothes skin and fights breakouts.
To take the color out of their post-Holi hair?
Make sure you don't rush to wash your hair immediately after playing at the festival. Before washing your hair after Holi, be sure to brush your hair thoroughly. Combing your hair will help you get rid of dry colors. Take a bowl of curd and apply it on your hair. Keep this for about 45 minutes. Then, wash your hair with clean water and then shampoo as usual. This will help remove the color from your hair quickly and also reduce any damage to your hair.