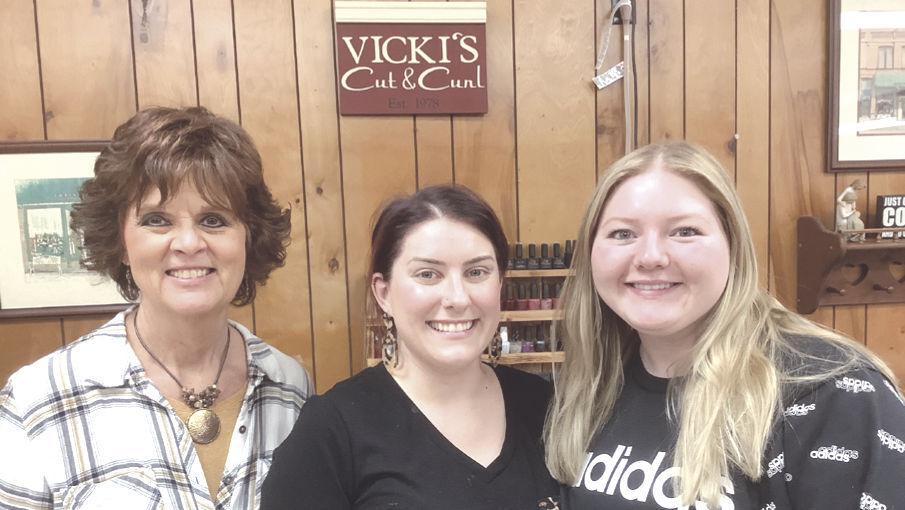 Hairstyle and more at Vicki's Cut & Curl | Health
ANITA – Vicki's Cut & Curl in Anita has a lot to offer, from hairdressing to massage, from eyelash tinting to waxing.
Owner Vicki Murphy has been in cosmetology for 42 years and started right out of high school. She attended beauty school in Council Bluffs and started working in a salon the day after graduation.
"I worked for another salon for three years," she said, then started on her own afterwards.
Today, two other women also work in the salon.
Jay Farmer works on the hair but also does massages, eyelash extensions, facials, eyelash tinting and perms.
Isabelle Lund is a new nail tech. She does nails, pedicures and waxing.
"She's officially starting next week," Murphy said, "She graduated just a few weeks ago and she's getting ready."
Murphy said his clients come from Anita, but also from across the region. "They come from everywhere, Atlantic, Exira, Audubon, Adair, Massena, Cumberland, we have a beautiful region.
"Over the years a lot of my people have moved," she said, "But if they're within driving distance, they'll come back for services."
October was loaded at the store – normally it's a month slower, but Murphy thought people might have been more interested in going out for their hair, especially after COVID.
She also thought Jay Farmer was providing so many services – and now Isabelle Lund with nails and more – it was helping to push the numbers up.
The salon is open mostly by appointment, but will walk around if they have time.
They serve men, women and children. "We're a family show," Murphy said.
And if you want to do some shopping while you're there, there's a boutique up front with clothing lines from two vendors. "They have different styles but they look great together," Murphy said.
"The clothes were a fun addition," she said, explaining that she had had antiques in the past, but the clothes were a big hit.
"Shopping in small towns is getting more and more difficult," she said, adding that the clothes were just something fun for those who walked in or passed by.