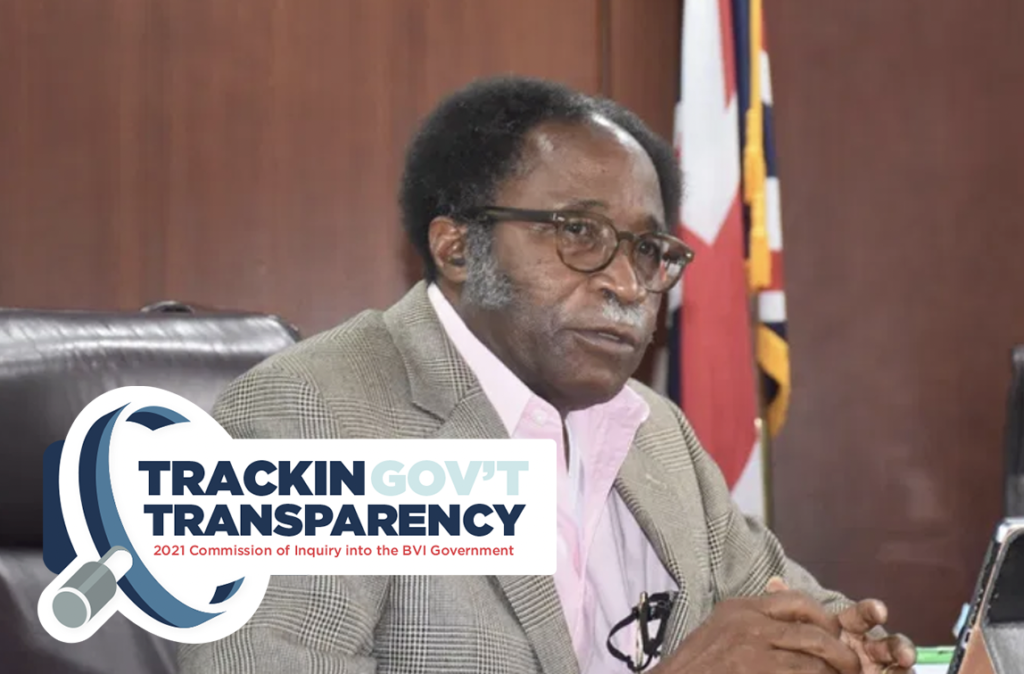 Fraser denies conflict of interest in brothers' role in SCB project
Third District Representative Julian Fraser has completely denied any allegations of conflict of interest regarding his brothers' involvement in a project in his constituency of Sea Cows Bay while he was serving as minister.
Fraser, then Minister of Communication and Works under a previous administration of the Virgin Islands Party, answered questions from the ongoing Commission of Inquiry (COI).
The issue of conflict arose in the August 2014 Auditor General's report on the Sea Cows Bay Harbor Development Project in the Fraser District.
The lawmaker's brother – as a shareholder of Hannah Reclamation Limited – leased land in Sea Cow's Bay that would be part of the project. According to the report, things were made even worse by the fact that two of Fraser's brothers were among those who received small contracts for the project.
Fraser said he did not see any of these as a problem, saying he had no relationship with the contractors at the time.
"I have not seen any conflict of interest as far as I am concerned on this project," Fraser told COI attorney Bilal Rawat on Wednesday.
Frasers brothers paid for unfinished business
It was further reported that two of the District Representative's brothers – Earl and Kenneth Fraser – had received substantial payments for work that had never been done.
The report says both brothers received a 10% deposit and neither completed the task.
Details of the report also revealed that all funds applied in 2011 – which amounted to just over $ 335,000 – were focused on bulkheading the west end of the port, which included, but not limited to , an area owned or leased by Earl Fraser. of Hannah's Claim.
Among other things, the report also highlighted several other variances, including the fact that the cost of the project increased dramatically from an initial estimate of $ 1.4 million to over $ 6.6 million.
Copyright 2021 BVI News, Media Expressions Limited. All rights reserved. This material may not be published, broadcast, rewritten or distributed.