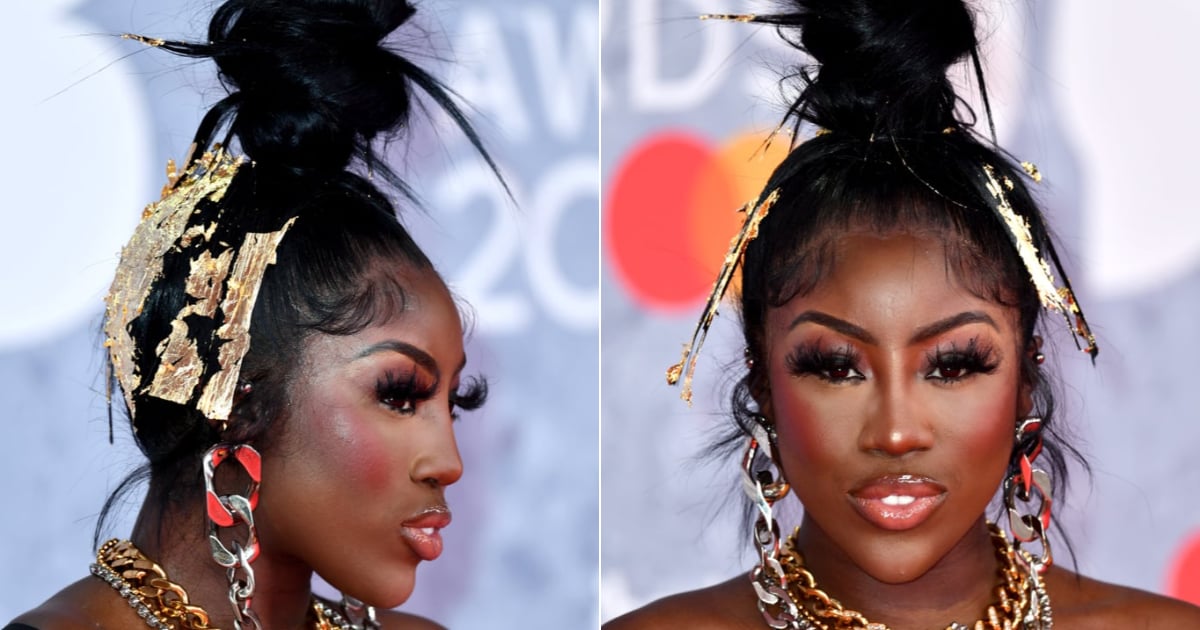 Bree Runway's Gold Leaf Hairstyle at the 2022 BRIT Awards
The BRIT awards always give artists a chance to go all out when it comes to jaw-dropping glamour, but the winner of best hair has to go to Bree Runway and her gorgeous gold-leaf flecked updo. A true moment of glory, the artist took the messy bun from classic to downright regal with this one.
While she's not the first Bree, or Brie (back to Larson's 2017 Met Gala look), to sport the shimmering gold look on the red carpet before, Runway has taken it to sparkling new levels with tons of shiny stuff sits nicely on the sides of her perfectly balanced top knot.
It looks like Runway has been turning heads all week. After dropping her new single, "Pressure," on Monday, she's been putting the pressure on the rest of the red carpet stylists with this dominating look. And although the talented performer didn't win the Rising Star award, she wasn't going home without a win with this glitzy look.
Runway was also among a handful of other performers who seemed to have received the signature Black and Gold themed memo, wearing a stunning, strapless, floor-length velvet dress (all words we love to hear), with a Hollywood satin. chain link mixed metal wrap and chunky jewelry. YES to this elegance. In short: Bree Runway takes gold for being chic. And we can't wait to see and hear more from her.
Read on to find out all the angles of Runway's gold foil hair look at the 2022 BRIT Awards.