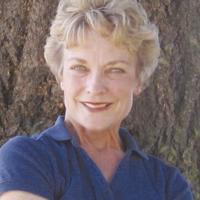 Barbara-Therese Jenkins | Obituary
It is with great sadness that the family of Barbara Theresa Jenkins announces her passing. After a long battle with frontal lobe temporal dementia, she left this world to be with her Heavenly Father on January 7, 2022 at the age of 72.
Barbara Theresa (Schlichte) Jenkins was born in Buffalo, New York on March 19, 1949 to Joseph B. Schlichte and Emilie (Zagner) Schlichte.
Remembered with much love and admiration are her husband Edwin of 48 years, daughter Jamie Graves (Aaron), daughter Rebecca Werner (Matt) all of Tillamook, Oregon, daughter-in-law Heather Snodgrass ( Brian) of Gilbert, Arizona, 5 grandchildren Lexie Graves, Chelsea Graves, Chad Werner, Lynsey Werner and Leeann Werner all of Tillamook, Oregon, 3 step-grandchildren Austin Eccleston of Palm Springs, Calif., Victoria Eccleston and Trevor Snodgrass from Gilbert, Arizona.
Barbara is survived by one sister, Joanne Bevan (George) of New Meadow, Idaho and numerous nieces and nephews.
Barbara and Ed purchased their dairy farm in June 1976 and moved to Tillamook. Jamie was born in November. Barb adapted and loved life on the farm helping with household chores and she learned and enjoyed canning fresh fruit which she was soon entering the Tillamook County Fair and winning Blue Ribbons. Becky was born into their lives in August of 1978. Later in the years, Barb became an excellent seamstress and she signed them up for the fair while helping her grandchildren with their projects. Once she won a purple ribbon for a beautiful plant she grew, but she didn't know the name of the plant and neither did the judges. She got the purple ribbon and the "Best of Show" for which she was thrilled. Barbara has participated in Dairy Women, 4H with the kids and Farm Bureau activities. There are many editions of Farm Bureau cookbooks that contain many of her recipes because she was an excellent cook.
Barbara was probably best known as a hairdresser. Her mother owned and operated a beauty salon and Barbara followed in her footsteps. Barbara was very dedicated and loved her clients and they loved her.
Barbara's greatest joy was her grandchildren whom she loved very much and spoiled as much as possible. As long as she could, she attended volleyball, football, basketball, and softball games as well as wrestling matches to cheer on her grandchildren. She also enjoyed helping them with their 4-H Market lamb projects.
Barbara loved her church, Tillamook Church of the Nazarene, and in her early years helped with the "Kids Under Construction" choir, Sunday school classes, and she made herself available to help others. manners. In 1986, when she was diagnosed with lymphoma cancer, it was the love of God and the support of her family, church and friends that saved her life and kept her alive. 35 years.
A memorial service will be held at Tillamook Church of the Nazarene on February 5, 2022 at 11:00 a.m. with lunch and social time afterwards.
Memorial contributions may be made by connecting online to the American Cancer Society and/or the Dementia Society of America.
Send flowers to family

by Barbara Jenkins

please visit Tribute Store.